The IIS La Fe continues with THI activities 
For several days, high school and professional training students have shared experiences with different Research Groups and Scientific-Technological Units of the IIS La Fe to bring science closer to society.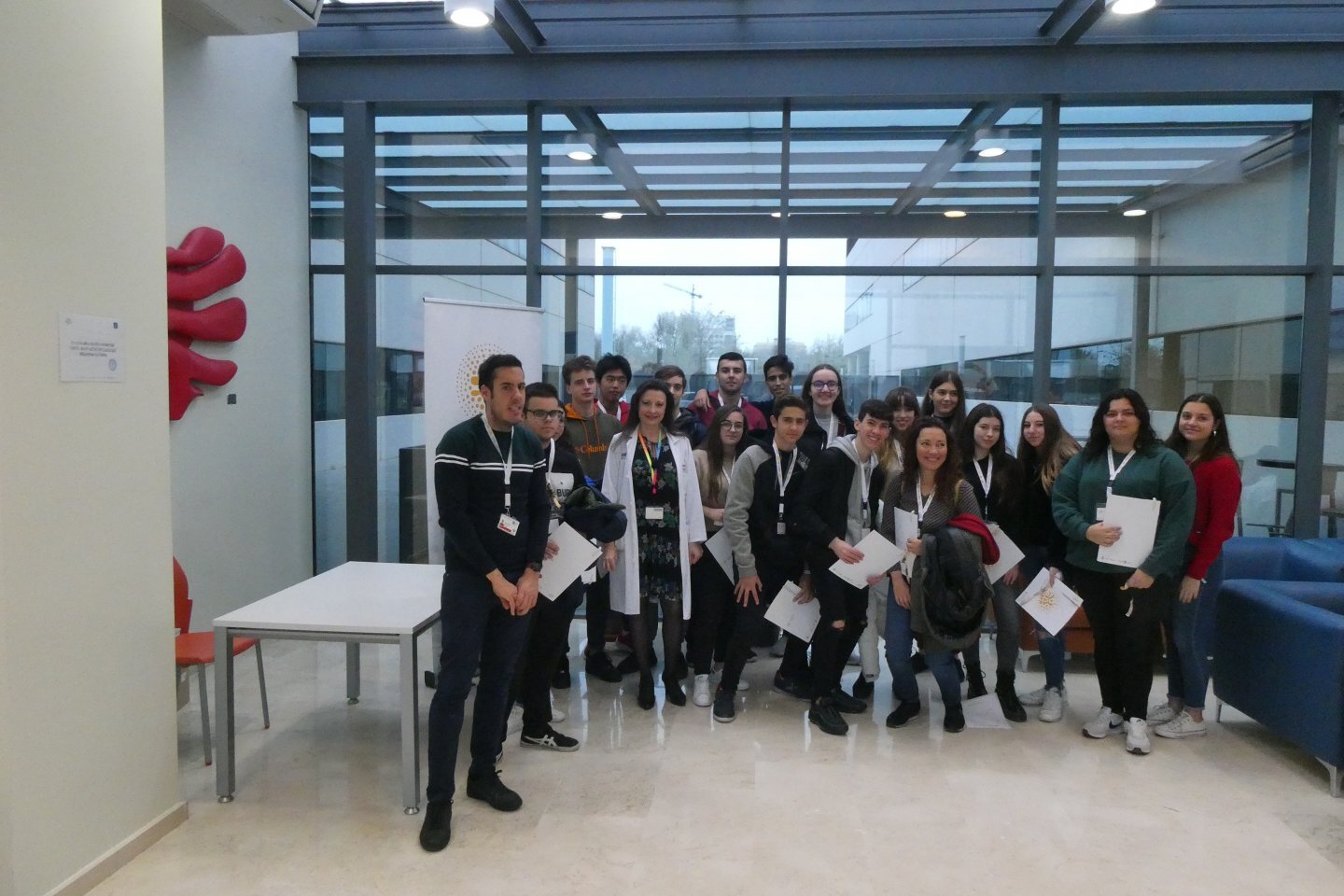 The Health Research Institute of the Hospital La Fe (IIS La Fe) has hosted for two days students of high school and professional training of the Health Family in order to show the scientific and technical activities carried out in the center.
These days are part of the project "Your hospital investigates Science closely", funded by the Spanish Foundation for Science and Technology (FECYT) under the Ministry of Science, Innovation and Universities, described as "a high quality project that includes very different activities based on the dissemination of science.
The future laboratory technicians of the CIPFP Mislata could see first hand the organization, equipment and technical operation of the Microscopy Unit, the Cell Culture Unit and the Biobank of the Hospital La Fe, providing a new vision of development and professional future. In addition, they shared scientific experiences and advances made in the field of Huntington's Disease and Severe Infection, leading research groups with a broad scientific background.
Students of 1st and 2nd year of high school of IES Guillem Alcalá, also had the opportunity to approach the facilities of IIS-La Fe as a first contact with science.
The research team has highlighted the involvement of society in these initiatives, the interest of students and the need to promote the work done in the IIS La Fe. All attendees have sent their comments and impressions: "I liked this visit very much. I am happy to know that there are people who are dedicated to science and love it. I hope, in some future, to know and do this kind of work. THANK YOU", says one of them.
In the coming months, within the framework of this project, similar informative activities will be carried out, focused on patient associations and business representatives of our Community.